Overview
Welcome to Mrs. Pacheco's web page!
"
Education is not the learning of facts, but the training of the mind to think
" -Albert Einstein
"Educación no es el aprendizaje de hechos, sino el entrenamiento de la mente para pensar" -Albert Einstein
Name: Maria Luna de Pacheco
Grade/Subject: 3rd grade Bilingual Reading, Language Arts
Room: 105
Phone: 281-454-2700
Credendials: Bilingual Generalistic EC-4
Conference: 12:45 - 1:35 (M,W,F)
Hi my name is Maria Luna De Pacheco. I was born in Guadalajara, Mexico. I graduated from ITESO in the same city where I majored in Business Administration. In 2006, I got certified in Bilingual Education EC-4 in the State of Texas. I am glad to be part of the third grade team and teach Reading, Language Arts, and Social Studies. This will be my fifteenth year on education and I am looking forward to have a great year with each and everyone of my students!
Hola mi nombre es María Luna de Pacheco. Soy originaria de Guadalajara, México. Soy graduada del ITESO en esa misma ciudad con la Licenciatura en Administración de Empresas. En el año 2006, obtuve la certificación para educación b
iling
ü
e
en los grados de educación temprana hasta cuarto de primaria en el estado de Texas. Estoy muy contenta de formar parte del equipo de tercer grado y enseñar Lectura, Artes del Lenguaje y Estudios Sociales. Este será mi décimo quinto año en educación y sé que tendré un muy buen tiempo con todos y cada uno de mis estudiantes!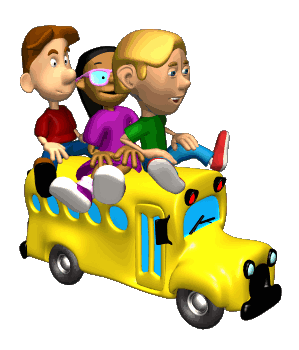 Thank you for visiting my webpage!!